A leader at your service
Cutting-edge, an innovative spirit, great experience in the sector and the ability to listen to each client's individual requirements: this is what has made Industrialtechnics so well known and respected on markets the world over.
The strengths which make us so competitive are the strengths of our professional philosophy.
Know-how: the technique
that makes us better
Industrialtechnics has consistently invested in more and more advanced technological resources to produce reliable precision machining products. Unlike other companies in the same sector, we have chosen to use machine tools which are CNC number controlled and able to operate up to six axes. Ours are cutting-edge technologies, constantly updated.
In any event, today even the most innovative technology is useless if it is not backed up by the ability to use it in the correct manner, and without influencing machining costs. This added value is made possible thanks to the great experience of our team, who are not only experts and engineers but genuine process and product economy optimisers.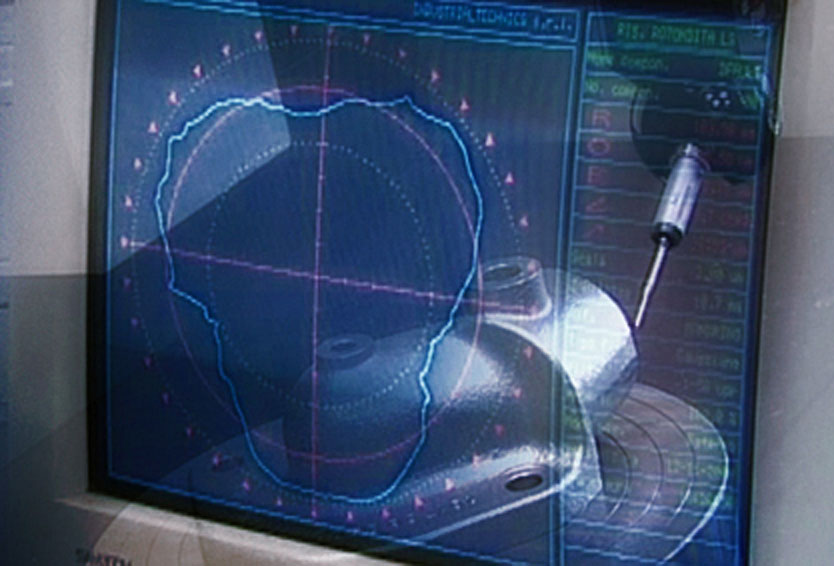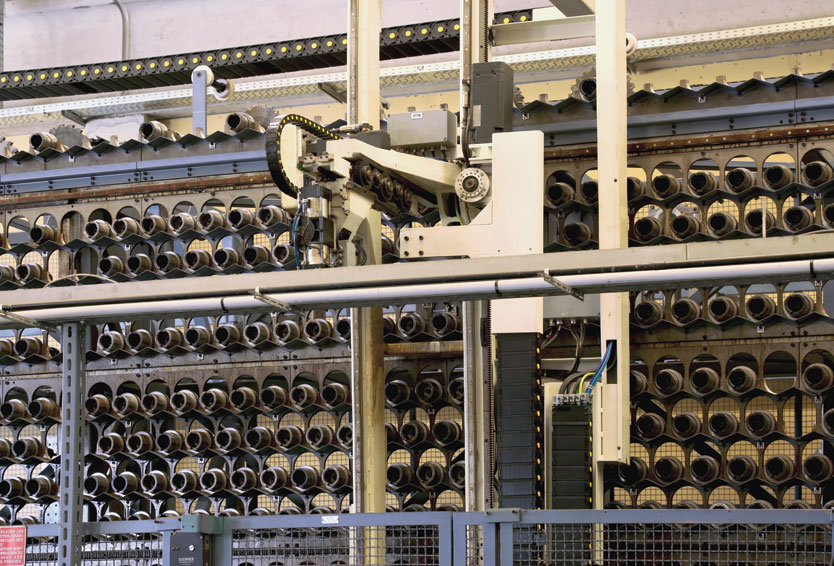 Flexibility: intelligence
applied to the market
There isn't a single way of working. There are many professional approaches which are optimized by flexible technologies, capable of adapting to the market rather than accepting its limitations.
It is for this reason that Industrialtechnics has chosen agility and specialisation, modularity and adaptability rather than taking on the dimensions and procedures of a large company.
This does not mean not adopting a totally rigorous system. Quite the contrary, our specialised units, directly monitored by a central body, are capable of keeping any production process efficient with virtually instant response times. And for you this means better responses and absolute punctuality for every need.
Client-focus: responsible people above all else
At the heart of Industrialtechnics's approach is an enthusiastic staff keen to do its best, people who know how to transfer their personal qualities to their work in order to establish a fertile and long lasting dialogue with our clients. Because competitivity is not only a matter of technical expertise but also
involves an ability and willingness to create solutions based on dialogue and partnership. And this means not simply expertise and ongoing technical training but also staff who listen, who are polite and pro-active. This is the staff of Industrialtechnics.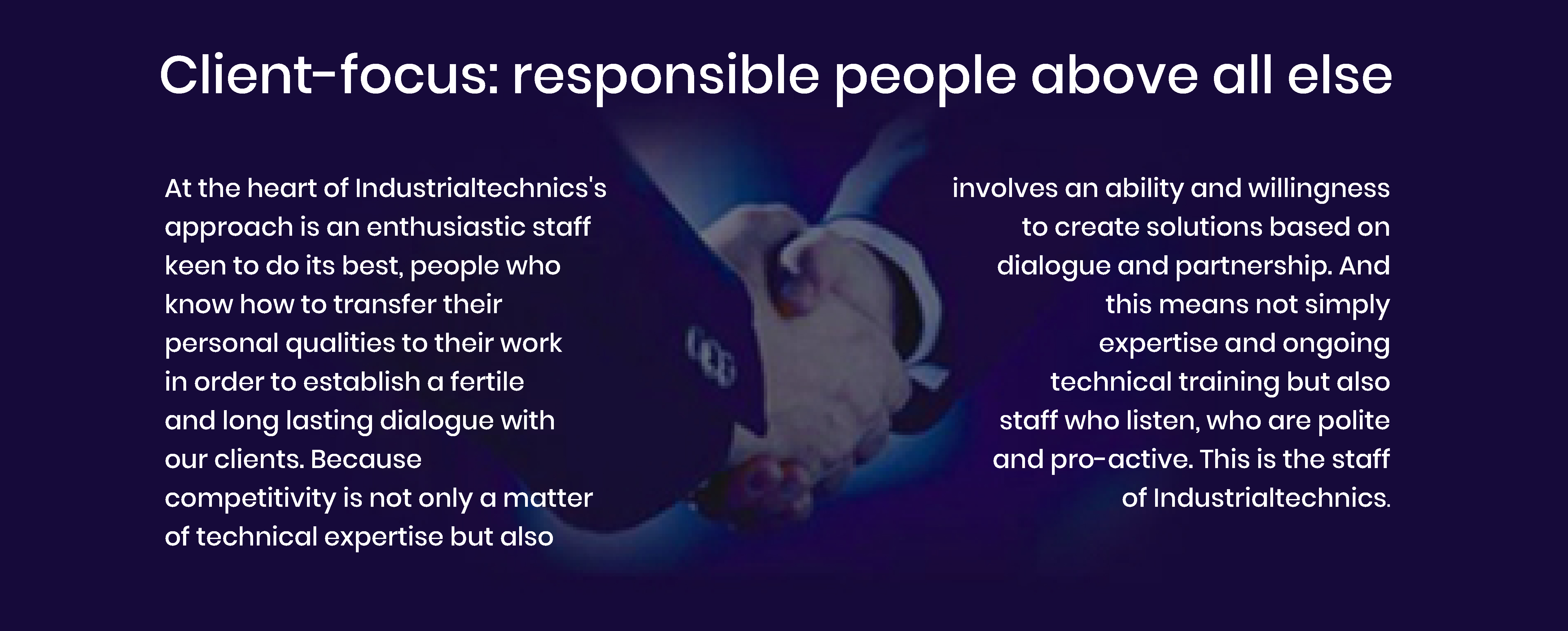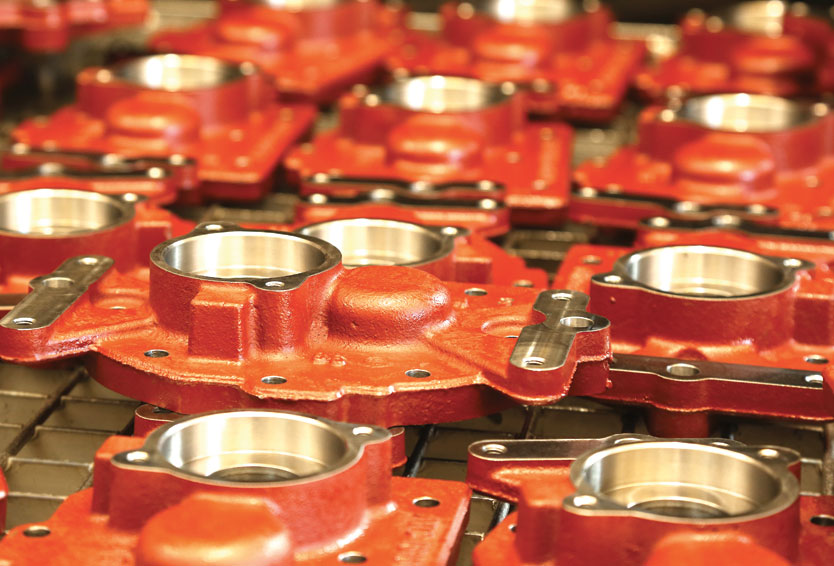 Service:
the added value
The Industrialtechnics integrated services, for example, do precisely this, adding in all those extra services that arise naturally from the product but which for you may be an additional burden in terms of time and organisation.  Assembling pieces thus seems a natural part of the process but, if you think about it, logistics management, storage and finishing services and maintenance are all complementary services that are always cost effective when taken as part of the whole. And as Industrialtechnics can always show, organising is better than improvising.